1999 Jimny G13BB Japanese
Updated 28th June 2010
Introduction
This is an ECU for a 1999 Suzuki Jimny with the G13BB engine, this ECU is from a Japanese built vehicle and is quite different from that used in Spanish built vehicles of the same age. The ECU is very similar to the Baleno ECUs but with the PCB layout amended to suit a different connector pinout. This ECU has the 68HC916 processor but does not have the test pads for the BDM interface. To pull the code an adapter was fashioned from a piece of stripboard and wires soldered to the processor pins and other convenient points.
This ECU can be reprogrammed using the diagnostic link if a small modification is made to add a switch. I am currently working on the protocol for this.

Software that can read and write this ECU using the BDM interface has been developed by Psyche who hangs out on the Suzuki motorcycle forums :-) I will be publishing a TunerPro definition soon.
Circuit Board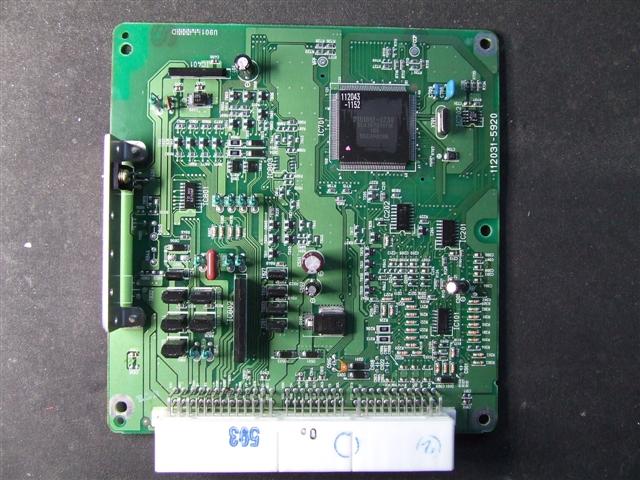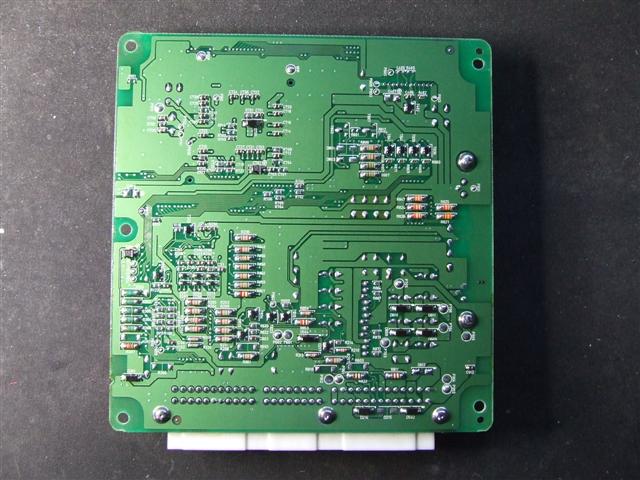 BDM hack
Downloads
---



Key Words

ECU ECM engine management control suzuki geo vitara sidekick tracker DSM MH6211 MH6111 air temperature sensor repair caps ignition map 3d performance tuning diy efi water temperature manifold pressure software pcb map reprogram datalog o2 sensor lambda egr tbi mpi repair rhinopower